Browsing articles tagged with " Kristen Nedopak"
What's got incredibly hot chicks dressed as your favorite sci-fi and fantasy characters, a room full of geeks, and is hosted by yours truly? The new Geek Pajama Party web series!
Tune in for the funniest, sexiest, craziest show in the galaxy as your gorgeous host Lisa celebrates the 18th birthday of DAKOTA FANNING with the Geeks! Segment 2 of this ASTONISHING episode includes "SPOILERS," featuring secrets from this summer's upcoming blockbusters, "LANDO CALRISSIAN'S GUIDE TO THE FEMALE ORGASM," "WHAT'S IN LISA'S WORMHOLE," and DAKOTA FANNING, live in person, to celebrate her birthday with the Geeks!
Part 1:

Part 2:

More fun!
http://www.geekpajamaparty.com
http://www.jonandal.com
http://www.urbanarchipelagofilms.com
Share and Enjoy
I was perusing YouTube for some fascinating sci-fi films, shorts, animations, and whatever else I could find. Here are a few that I thought kicked ass!
Space Doodles
This first video was created by my own production company PUCKER as part of our first season of comedic (and often raunchy) shorts. Yes, that's me in purple! More at: PUCKER.
http://www.youtube.com/watch?v=T5qOblDqz1g
Aliens Vs. Coffee machine
A really well done sci-fi a nimation by Henrik Bjerregaard Clausen. More at: aniBOOM.
Leap
A science-fiction short film about a young man who accidentally discovers that he can travel between two parallel worlds. You can check out the Visual Effects Breakdown in this video.
Share and Enjoy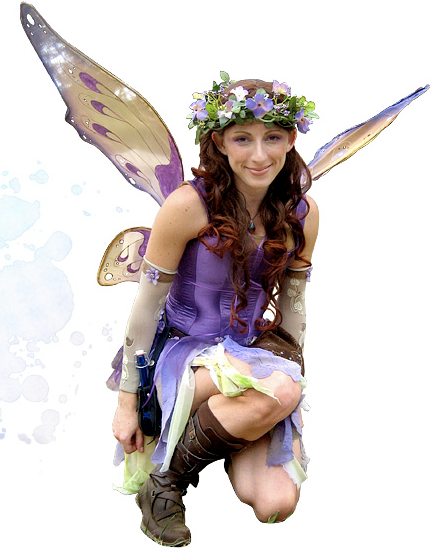 One of my favorite things to do in the summertime is hit up a Renn Faire! Or for all you non-geeks out there, a Renaissance Faire.
[quote]
This past year, I had the incredible opportunity to visit the Original Renaissance Faire in Irwindale, CA. What I love about these festive events is just how in character its attendees are. It's a perfect opportunity to transform oneself into royalty and join the queen's court, or perhaps a wench better suits your mood? Whichever character tickles your fancy, you can no doubt immerse yourself in a world of folk who will play along.
Though most renn faires emulate historical periods during the reign of Queen Elizabeth I of England or Henry VIII, characters from other time periods and countries, like as pirates and Vikings, along with fantasy creatures such as fairies, centaurs, and wizards are also welcome.
Not sure what to wear? The Elizabethan Costume Page provides a lot of history, along with a breakdown of articles that make up a fashionable outfit from this era.
As you can see, I'm one of those dorks who takes pride in wearing a costume. So, I put on the purple fairy creation I made a few years back (for another faire, of course), grabbed my video camera, and head out east to see what kind of interesting folk I'd run in to.
Let's take a peek!
For those of you who are interested, here are the details for this year's faire:
The Original Renaissance Faire
April 10 – May 23, 2010
Saturdays & Sundays 10:00 AM – 7:00 PM
Location: Santa Fe Dam Recreation Area – Irwindale, CA
Share and Enjoy
Subscribe to Outta this world
Categories
Archives