Browsing articles tagged with " costume"
Calling all Texans! From October 9 through November 28th, you can venture back to the 16th century at one of the largest Renaissance festivals this side of the Mississippi: the Texas Renaissance Festival. Though I wasn't able to attend this event, my good pals at GeektGear.com sent me their lovely photos and gave us an inside peek.
"The Texas Renaissance Fair is an amazing experience. I still remember the first time I went, which was about 12 years ago… it was magical! We camped on site for a couple of days and spent the whole weekend exploring the GINORMOUS outdoor geek extravaganza that is the Texas Renn Fest – thousands of people in elaborate costumes walking around in character, incredible shows, amazing food from all across the globe, scantily clad wenches eager and willing to plant a big wet kiss on your cheek, and all kinds of music that hearken you back to days when pirates, Vikings, Romans, and ninja's ruled the world. Ahhh… those were the good ol' days!"
~ Michael A. Walker, Co-Owner of GeektGear.com
"As an artist and designer, I always love attending the Texas Renaissance Festival to re-charge my creative spirit. Inspiration surrounds you—the music, the elaborate costumes, the intricate handcrafted works of other artisans. It also offers a nice reprieve from the fast-paced, tech-focused mindset that defines society today."
~ Alisha K. Ard, Co-Owner, GeektGear.com
And now…photos!
Share and Enjoy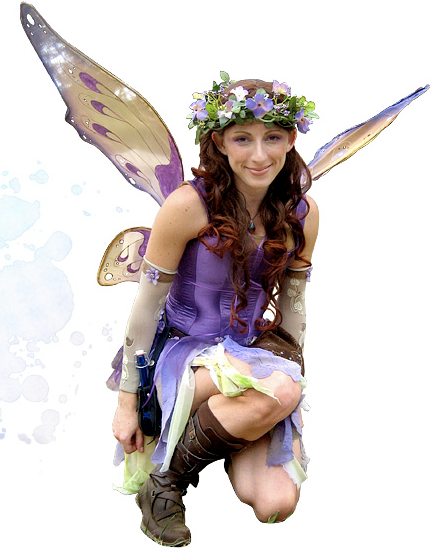 One of my favorite things to do in the summertime is hit up a Renn Faire! Or for all you non-geeks out there, a Renaissance Faire.
[quote]
This past year, I had the incredible opportunity to visit the Original Renaissance Faire in Irwindale, CA. What I love about these festive events is just how in character its attendees are. It's a perfect opportunity to transform oneself into royalty and join the queen's court, or perhaps a wench better suits your mood? Whichever character tickles your fancy, you can no doubt immerse yourself in a world of folk who will play along.
Though most renn faires emulate historical periods during the reign of Queen Elizabeth I of England or Henry VIII, characters from other time periods and countries, like as pirates and Vikings, along with fantasy creatures such as fairies, centaurs, and wizards are also welcome.
Not sure what to wear? The Elizabethan Costume Page provides a lot of history, along with a breakdown of articles that make up a fashionable outfit from this era.
As you can see, I'm one of those dorks who takes pride in wearing a costume. So, I put on the purple fairy creation I made a few years back (for another faire, of course), grabbed my video camera, and head out east to see what kind of interesting folk I'd run in to.
Let's take a peek!
For those of you who are interested, here are the details for this year's faire:
The Original Renaissance Faire
April 10 – May 23, 2010
Saturdays & Sundays 10:00 AM – 7:00 PM
Location: Santa Fe Dam Recreation Area – Irwindale, CA
Share and Enjoy
Subscribe to Outta this world
Categories
Archives