Though we tend to think of "art" as a painting, a drawing or a sculpture, yet culinary experts and amateurs alike would leap to add their creative talents to the pot, and rightly so. After seeing a post on Great White Snark about "mind-blowing Star Wars cupcakes," I decided to do my own search for some of the best (and worst) Star Wars cake creations out there. Here's what I found.
Oh, and I haven't separated the good from the bad. I'll let you be the judge!
Of course I need to start with the mind-blowing cupcake creation mentioned above: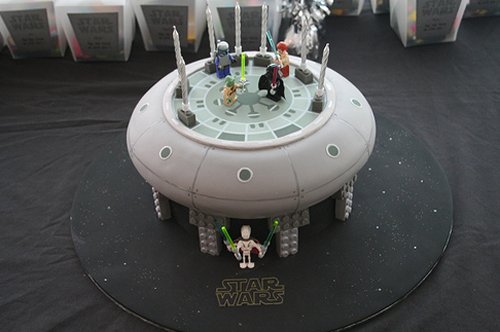 Check out the making of the Max Reebo cake above.
Share and Enjoy
1 Comment to "Who knew Star Wars could be so edible?"
Subscribe to Outta this world
Categories
Archives